Upcoming Shows: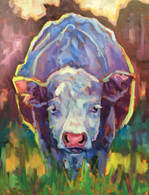 Paintings by Britt Bair

​Opening Reception Friday, May 4th 6-8
Show runs April 14- June 4th

Shearwater Cafe
1215 Post Rd
Fairfield, CT
---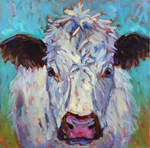 CCNS Art Show
featuring paintings by Britt Bair

Opening Reception Thursday, May 31st 6-10:00 pm
Show runs Friday, June 1st 6-9pm and Saturday, Jun 2nd 1-4pm

Black Bridge Motors
​314 Wilson Avenue
Norwalk, CT

---

Artist Statement
I am a 'plein air' painter at heart. I love to paint outdoors in all kinds of weather where I can capture the changes in atmosphere and its affect on light and color. Much of my inspiration comes from my experiences on Block Island and the Rhode Island coast where the weather casts a great spell on the land. I love the variety of terrain, the rolling hills with stone walls, the sparkling water views and the dense vegetation. The light is always moving and can be incredibly dramatic.
Recently, I have developed a passion for painting animals. Cows are by far my favorite. Their expressions, stance and relationship to their environment makes them interesting and often very expressive, subject matter. I love the way the light hits their back and the different colors that reflect off their coats.
Every few years I develop a new set of interests to paint, but the one constant is architecture-especially houses of character. I look for something unique about each house- it could be the colors or some detail that makes it special. A porch with two rockers or the steps leading up to an entrance. The feeling of being invited in. A sense of familiarity and comfort is what I want people to feel when they see my paintings. I want my paintings to resonate in some way that makes each person feel good.
Commissions upon request